Promoting Ethics in Organizations
Topics:
In this section of the Universal Ethics web site, you will find some ideas of what your organization can do to encourage ethical behavior throughout. Organizations with a culture where they can share ideas and communicate openly will be able to identify ethical dilemmas that are typical of their organization, pool the expertise of their members to find the best solutions, and make the solutions widely known within the organization.
Having a commitment to ethics benefits your business. Here are some resources to help you encourage ethical business decisions among your management and staff...
Implementing Best Practices
Here is a business administration guide hosted by Rutgers University, including a number of useful hyperlinks to practical information about benefits and implementation of ethical practices:
A Guide to Ethical Practices in Business
Thanks to a visitor to Universal Ethics who recommended this Guide via the comment section at the bottom of this web page! It is much appreciated!
How to Prepare a Business Code of Ethics
An effective code of ethics for a business goes beyond stating platitudes. It provides practical guidance for dilemmas that may be faced by employees in your organization. It is developed with the participation of employees, endorsed by management, communicated to all new employees, and updated regularly. Here are some links to sites that offer step-by-step instructions:
More to come...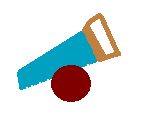 Additional business ethics resources will be posted on this site in the upcoming weeks and months. If your firm is doing something worthwhile, please scroll to the bottom of this web page and submit a comment.
---
Most nations provide special privileges to licensed professions and trades. For example, in order to prevent a "quack" from offering medical services, the practice of medicine is restricted to qualified physicians who are a member of a recognized professional organization. In lieu of passing legislation to tightly control the medical practice, the organization and its members are expected to define and follow ethical practices. For example, it would be unacceptable for doctors to offer unnecessary, ineffective, or harmful treatments to their patients.
Apart from medicine, there are risks of public harm that may arise in a variety of professions or trades. Each profession or trade has specific ethical challenges that arise that are typical of their work. Therefore, in addition to endorsing general principles, professional and trade associations also create rules and guidelines for specific situations. These are listed in a "code of ethics" or "code of conduct" for the occupation.
Below are links to codes of ethics for several large professional organizations. If you are preparing or revising a code of ethics for your own profession or trade, you may find it useful to look at others for comparision.
Professional Codes of Ethics
Here are some references to codes-of-ethics of professional organizations. Also at the bottom of this list you will find a directory to other codes of ethics.
Medicine
Engineering
Institute of Electrical and Electronics Engineering (IEEE)
Law
Project Management
Computer Programming
Canadian Information Processing Society
Journalism
Society of Professional Journalists
Canadian Association of Journalists
Social Work
Canadian Association of Social Workers (Canada)
National Association of Social Workers (United States)
Also, Social workers interested in expanding their knowledge to a "masters" level may be interested in this listing of online MSW programs.
Directory of Codes of Ethics
EthicsWeb (Canada)
More to come...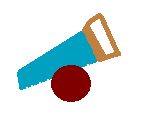 Additional professional ethics resources will be posted on this site in the upcoming weeks and months. If your profession or trade has ethics information to share, please submit a comment below.
---
Corruption in government is a big problem around the world. Some nations have bigger problems than others, as illustrated by this world map of perceived corruption prepared by transparency international:
In the above map showing 2017 results, the worst perceived corruption among citizens is found in the countries that are coded dark red, followed by red and orange; the least perceived corruption is in nations coded yellow (with light yellow being the most highly regarded).
The best governments have effective processes and standards in place to prevent corruption and ensure fairness in elections and in delivery of services. Below are a few links to organizational units, standards, or processes in governments that help to achieve these goals.
Ombudsman organizations
An ombudsman unit has become a part of many provincial, state, and national governments. Here are a few examples...
United States Ombudsman Association: promoting public sector ombudsman offices in the USA and around the world.
Government of Saskatchewan Ombudsman (example of a provincial Ombudsman). Also check out:
Forum of Canadian Ombudsman: courses, conferences, etc.
More to come...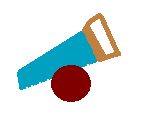 Additional government ethics resources will be posted on this site in the upcoming weeks and months. If your municipal, provincial, or national government is doing something worthwhile to promote fairness in its elections and services, please submit a comment below.
---
Do you belong to a professional organization that has a code of ethics that's not listed here? Is there anything your business or non-profit organization is doing to develop ethics standards that might interest others? Do you have any comments, or do you wish to recommend other sites that might be listed on this web page? If so, click below.